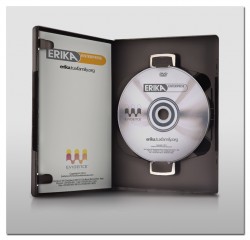 Erika Enterprise is a free of charge, open-source RTOS implementation of the ISO 17356 API (derived from the OSEK/VDX API), and it is OSEK/VDX certified.
Erika Enterprise provides a minimal 1-4 Kb Flash real-time kernel for single and multicore embedded systems. It implements conformance classes BCC1, BCC2, ECC1, ECC2, plus other custom conformance classes named FP, EDF, and FRSH.
Erika Enterprise supports a variety of 8, 16, 32 bit microcontrollers, including multicores.
Erika Enterprise comes with RT-Druid, which is a set of Eclipse plugins implementing an OSEK OIL compiler, and OSEK ORTI support for Lauterbach Trace32 debuggers.
---
ERIKA Enterprise and RT-Druid are currently used by a wide community around the world comprised of more than 20 universities and various companies in the automotive Market, including:
Magneti Marelli Powertrain
Cobra Automotive Technologies
Thanks to the collaboration with the Tool & Methodologies team of Magneti Marelli Powertrain & Electronics, the automotive kernel (BCC1, BCC2, ECC1, ECC2, multicore, memory protection and kernel fixed priority with Diab 5.5.1 compiler) is MISRA 2004 compliant using FlexeLint 9.00h under the configuration suggested by Magneti Marelli.
ERIKA Enterprise and RT-Druid are currently hosted on ERIKA Enterprise official website (http://erika-enterprise.com)

Benefits:
Portable API
The Erika API implements the same API (derived from the OSEK/VDX standard) on different microcontrollers.

Increased performances
Highly configurable ROM footprint, high efficiency kernel, stack sharing to limit RAM consumption.

Multi-core support
Multi-core issues are handled automatically, simplifying the application design and verification.

Code placement
Easy migration from a single core to multiple cores i.e. no changes are done to the application source code, only simple modifications of configuration files required.

Open source, with source code
Erika Enterprise is available open source with the GNU CrossTool License (also known as GPL with Linking exception). This means that the software can be readily used without releasing the application source code. Moreover, it is distributed with source code WITHOUT ANY royalties!
Download Erika Enterprise brochure
Additional Links:
Download ERIKA Enterprise
or contact us for requesting a quote for Erika Enterprise porting and customization.